WHY CHOOSE PAKUWON PROPERTIES?
Established in 1982 and listed on both the Jakarta and Surabaya Stock exchanges since 1989, Pakuwon Group is a diversified real estate developer focused in Jakarta and Surabaya. The Company's portfolio of prime properties includes retail, residential, commercial and hospitality developments. The Company is vertically integrated across the full real estate value chain from land acquisition, property development, marketing and operational management.
Pakuwon Group is the pioneer of the Superblock concept in Indonesia, a large-scale integrated mixed-use development of retail shopping mall, office, condominium and hotel. Its successfull track record and reputation within the property industry has secured strong long-term relationship with tenants and buyers, which provides a stable platform for rapid business expansion.
Best Investment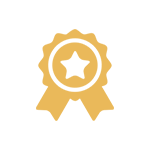 Award Winning Developer

Strategic Location
Trusted
Subscribe to Our Newsletter
We will never share your e-mail address unless you allow us to do so. View our privacy policy. Easy unsubscribe links are provided in every email.